INMEBA dedicates since more than 25 years to design and manufacturing of robotic cells, assembly and welding devices, placement of mobile parts devices, gluing of glasses, special checking fixtures, molds, dies and special parts for the main industries of the country and the world.
Thanks to the experience and knowledge achieved through the years, INMEBA has established itself among the top choices in the demanding and competitive automotive, aerospace, railway, mining, nuclear, alimentary and agricultural industry.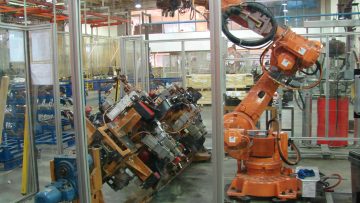 Robotic Cells
Development and integration of robotic solutions for the automation of productive process in different industries.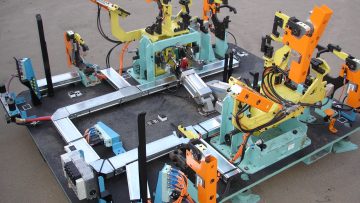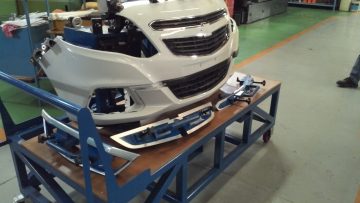 Specials Checking Fixtures
Design and manufacturing of special checking fixtures for all kind of parts and metallic, plastic and compound subassemblies.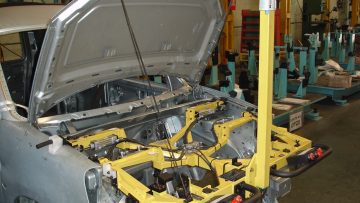 Mobile Parts Placement Devices
Design, manufacture and installation of devices for the placement of mobile parts such as: Doors, Hood, Trunk, Hinges, etc. These devices are mainly used in the automotive industry and its derivatives.